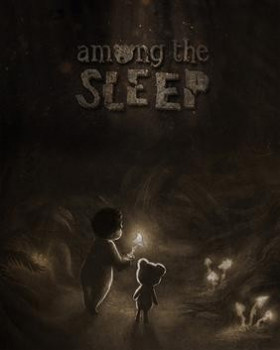 Among the Sleep
Game Factsheet
First Released
May 29, 2014 (8 years 6 months)
ESRB & PEGI
PEGI
Lists:
No lists were found
---
FootballRated depends on engagement from our users. We need media and reviews for this game. Earn points for contributing to us. New to reviews? Read our handy tips to follow. 
Stats:
No lists were found
Among the Sleep is an award winning first person horror adventure in which you play a small child searching for your mother after ominous sounds wake you up in the middle of a night.

The enhanced edition of Among the Sleep contains improved visuals, digital art book and soundtrack integrated in the game, selectable pyjamas, enhanced puzzles and gameplay, new dialogue and a brand new museum level where you get to explore behind the scenes and experience never before seen footage and concepts cut from the released game.
Credits:
No credits added just yet...
Game Factsheet
First Released
May 29, 2014 (8 years 6 months)
ESRB & PEGI
PEGI
User reviews
There are no user reviews for this listing.