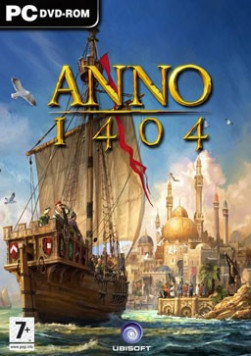 Anno 1404
Game Factsheet
First Released
June 25, 2009 (12 years 10 months)
Lists:
No lists were found
---
FootballRated depends on engagement from our users. We need media and reviews for this game. Earn points for contributing to us. New to reviews? Read our handy tips to follow. 
Stats:
No lists were found
Create your own nation with a unique blend of simulation and real-time strategy as you journey across the globe to explore, trade, and learn technologies to expand your empire and to make your own history.
Credits:
No credits added just yet...
Game Factsheet
First Released
June 25, 2009 (12 years 10 months)
User reviews
Anno 1404 -Top marks for enjoyment!
Verdict
I recommend this game