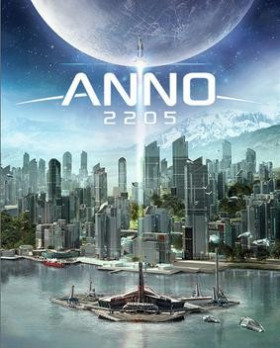 Anno 2205
Game Factsheet
First Released
November 03, 2015 (6 years 10 months)
ESRB & PEGI
PEGI
Lists:
No lists were found
---
FootballRated depends on engagement from our users. We need media and reviews for this game. Earn points for contributing to us. New to reviews? Read our handy tips to follow. 
Stats:
No lists were found
In ANNO 2205 you are joining human-kind's next step into the future, with the promise to build a better tomorrow. You conquer Earth, establishing rich, bustling cities and grand industrial complexes, but to secure the prosperity of your people you must go into space.
A scientific breakthrough in fusion energy promises to revolutionize all aspects of society. The necessary isotope, Helium-3, can only be found in harvestable quantities on the Moon. Venture into space and settle on the moon in the thrilling race for resources and power!
Credits:
No credits added just yet...
Game Factsheet
First Released
November 03, 2015 (6 years 10 months)
ESRB & PEGI
PEGI
User reviews
There are no user reviews for this listing.