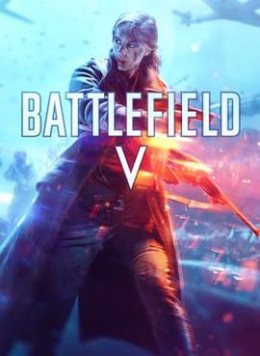 Battlefield V
Game Factsheet
First Released
November 20, 2018 (3 years 8 months)
Lists:
No lists were found
---
FootballRated depends on engagement from our users. We need media and reviews for this game. Earn points for contributing to us. New to reviews? Read our handy tips to follow. 
Stats:
No lists were found
The Battlefield series goes back to its roots in a never-before-seen portrayal of World War 2. Take on all-out multiplayer with your squad in modes like the vast Grand Operations and the cooperative Combined Arms, or witness human drama set against global combat in the single-player War Stories. As you fight in epic, unexpected locations across the globe, enjoy the richest and most immersive Battlefield yet.
Credits:
No credits added just yet...
Game Factsheet
First Released
November 20, 2018 (3 years 8 months)
User reviews
There are no user reviews for this listing.