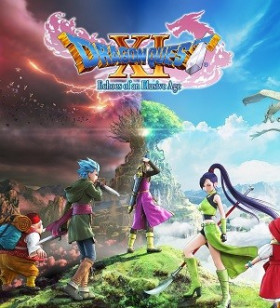 Dragon Quest XI
Game Factsheet
First Released
July 29, 2017 (5 years 4 months)
Lists:
No lists were found
---
FootballRated depends on engagement from our users. We need media and reviews for this game. Earn points for contributing to us. New to reviews? Read our handy tips to follow. 
Stats:
No lists were found
DRAGON QUEST XI: Echoes of an Elusive Age tells a captivating tale of a hunted hero and is the long-awaited role-playing game from series creator Yuji Horii, character designer Akira Toriyama and composer Koichi Sugiyama. While it is the eleventh mainline entry in the critically acclaimed series, DRAGON QUEST XI is a completely standalone experience that features entirely new characters, a beautifully detailed world, finely tuned turn-based combat, and an immersive story that promises to appeal to longtime fans and franchise newcomers alike.
Credits:
No credits added just yet...
Game Factsheet
First Released
July 29, 2017 (5 years 4 months)
User reviews
There are no user reviews for this listing.