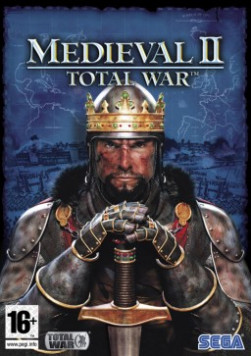 Medieval II: Total War
Game Factsheet
First Released
November 10, 2006 (15 years 6 months)
Lists:
No lists were found
---
FootballRated depends on engagement from our users. We need media and reviews for this game. Earn points for contributing to us. New to reviews? Read our handy tips to follow. 
Stats:
Spanning the most turbulent era in Western history, your quest for territory and power takes you through Europe, Africa, the Middle East, and even onto the shores of the New World.
Credits:
No credits added just yet...
Game Factsheet
First Released
November 10, 2006 (15 years 6 months)
User reviews
The best strategy game I've ever played!
Verdict
I recommend this game