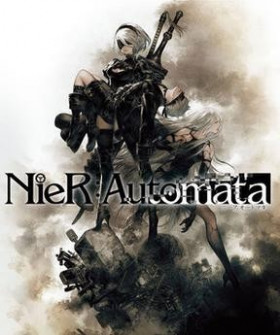 Nier: Automata
Game Factsheet
First Released
February 23, 2017 (5 years 5 months)
Lists:
No lists were found
---
FootballRated depends on engagement from our users. We need media and reviews for this game. Earn points for contributing to us. New to reviews? Read our handy tips to follow. 
Stats:
No lists were found
 The distant future…

Invaders from another world attack without warning, unleashing a new type of threat: weapons known as "machine lifeforms." In the face of this insurmountable threat, mankind is driven from Earth and takes refuge on the Moon.

The Council of Humanity organizes a resistance of android soldiers in an effort to take back their planet. To break the deadlock, the Resistance deploys a new unit of android infantry: YoRHa .

In the forsaken wasteland below, the war between the machines and the androids rages on. A war that is soon to unveil the long-forgotten truth of this world...
Credits:
No credits added just yet...
Game Factsheet
First Released
February 23, 2017 (5 years 5 months)
User reviews
There are no user reviews for this listing.