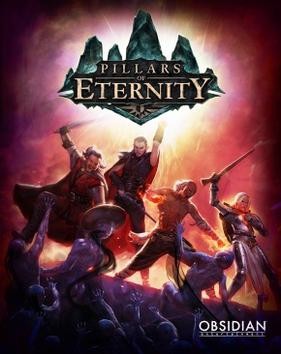 Pillars of Eternity
Game Factsheet
First Released
March 26, 2015 (7 years 8 months)
ESRB & PEGI
PEGI
Lists:
No lists were found
---
FootballRated depends on engagement from our users. We need media and reviews for this game. Earn points for contributing to us. New to reviews? Read our handy tips to follow. 
Stats:
No lists were found
Prepare to be enchanted by a world where the choices you make and the paths you choose shape your destiny. Obsidian Entertainment, the developer of Fallout: New Vegas™ and South Park: The Stick of Truth™, together with Paradox Interactive is proud to present Pillars of Eternity.

Recapture the deep sense of exploration, the joy of a pulsating adventure, and the thrill of leading your own band of companions across a new fantasy realm and into the depths of monster-infested dungeons in search of lost treasures and ancient mysteries.

So gather your party, venture forth, and embrace adventure as you delve into a realm of wonder, nostalgia, and the excitement of classic RPGs with Obsidian's Pillars of Eternity!
Credits:
No credits added just yet...
Game Factsheet
First Released
March 26, 2015 (7 years 8 months)
ESRB & PEGI
PEGI
User reviews
There are no user reviews for this listing.