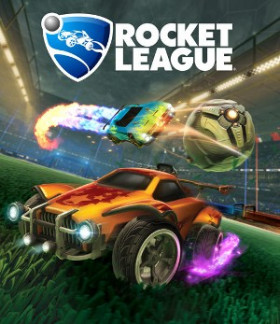 Rocket League
Game Factsheet
First Released
July 07, 2015 (7 years 1 months)
Lists:
No lists were found
---
FootballRated depends on engagement from our users. We need media and reviews for this game. Earn points for contributing to us. New to reviews? Read our handy tips to follow. 
Stats:
No lists were found
Soccer meets racing once again in our long-awaited, MP-focused sequel to Supersonic Acrobatic Rocket-Powered Battle-Cars!

A futuristic Sports-Action game, Rocket League, equips players with booster-rigged vehicles that can be crashed into balls for incredible goals or epic saves across multiple, highly-detailed arenas. Using an advanced physics system to simulate realistic interactions, Rocket League relies on mass and momentum to give players a complete sense of intuitive control in this unbelievable, high-octane re-imagining of association football. 
Credits:
No credits added just yet...
Game Factsheet
First Released
July 07, 2015 (7 years 1 months)
User reviews
There are no user reviews for this listing.