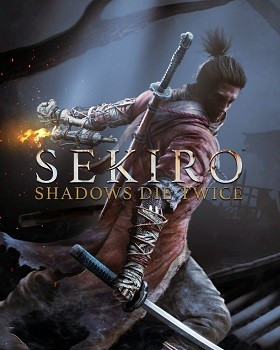 Sekiro: Shadows Die Twice
Game Factsheet
First Released
March 22, 2019 (3 years 4 months)
Game Factsheet Continued
Editions
Sekiro: Shadows Die Twice
Lists:
No lists were found
---
FootballRated depends on engagement from our users. We need media and reviews for this game. Earn points for contributing to us. New to reviews? Read our handy tips to follow. 
Stats:
No lists were found
In Sekiro: Shadows Die Twice you are the "one-armed wolf", a disgraced and disfigured warrior rescued from the brink of death. Bound to protect a young lord who is the descendant of an ancient bloodline, you become the target of many vicious enemies, including the dangerous Ashina clan. When the young lord is captured, nothing will stop you on a perilous quest to regain your honor, not even death itself.
Credits:
No credits added just yet...
Game Factsheet
First Released
March 22, 2019 (3 years 4 months)
Game Factsheet Continued
Editions
Sekiro: Shadows Die Twice
User reviews
There are no user reviews for this listing.