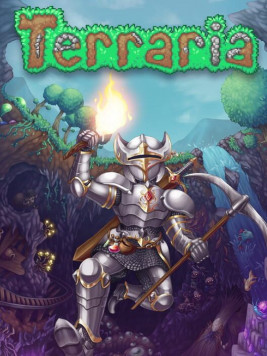 Terraria
Game Factsheet
First Released
May 22, 2011 (11 years 4 months)
Lists:
No lists were found
---
FootballRated depends on engagement from our users. We need media and reviews for this game. Earn points for contributing to us. New to reviews? Read our handy tips to follow. 
Stats:
No lists were found
Dig to the ends of the earth, craft what you discover and build fantastic dwellings with only your imagination as your limit... Encounter treacherous perils on your own or with your friends, including hundreds of twisted foes, magical creatures and mighty final bosses!
Credits:
No credits added just yet...
Game Factsheet
First Released
May 22, 2011 (11 years 4 months)
User reviews
There are no user reviews for this listing.