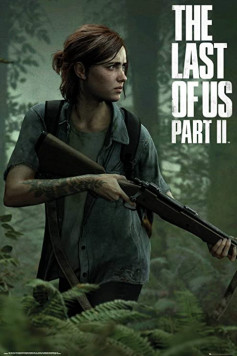 The Last of Us Part II
Game Factsheet
First Released
June 19, 2020 (2 years 1 months)
Five years after their dangerous journey across the post-pandemic United States, Ellie and Joel have settled down in Jackson, Wyoming. Living amongst a thriving community of survivors has allowed them peace and stability, despite the constant threat of th
ESRB & PEGI
ESRB
PEGI
Lists:
No lists were found
---
FootballRated depends on engagement from our users. We need media and reviews for this game. Earn points for contributing to us. New to reviews? Read our handy tips to follow. 
Stats:
No lists were found
Set 5 years after the events of The Last of Us, we see the return of Joel and Ellie. Driven by hatred, Ellie sets out for Seattle to serve justice. However, she begins to wonder what justice really means.
Credits:
No credits added just yet...
Game Factsheet
First Released
June 19, 2020 (2 years 1 months)
ESRB & PEGI
ESRB
PEGI
User reviews
There are no user reviews for this listing.