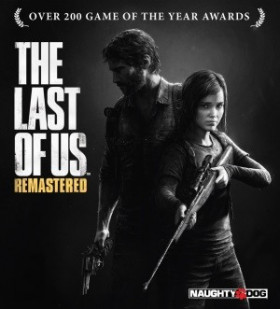 The Last of Us Remastered
Game Factsheet
First Released
July 29, 2014 (8 years 2 months)
Lists:
No lists were found
---
FootballRated depends on engagement from our users. We need media and reviews for this game. Earn points for contributing to us. New to reviews? Read our handy tips to follow. 
Stats:
No lists were found
The Last of Us has been rebuilt for the PlayStation4 system. Now featuring full 1080p, higher resolution character models, improved shadows and lighting, in addition to several other gameplay improvements. 20 years after a pandemic has radically changed known civilization, infected humans run wild and survivors are killing each other for food, weapons; whatever they can get their hands on. Joel, a violent survivor, is hired to smuggle a 14 year-old girl, Ellie, out of an oppressive military quarantine zone, but what starts as a small job soon transforms into a brutal journey across the U.S.
Credits:
No credits added just yet...
Game Factsheet
First Released
July 29, 2014 (8 years 2 months)
User reviews
There are no user reviews for this listing.