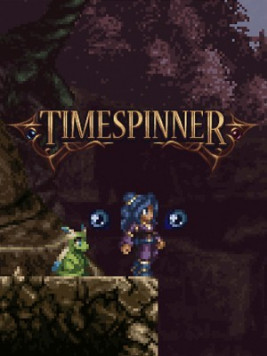 Timespinner
Game Factsheet
First Released
September 25, 2018 (4 years 2 months)
Lists:
No lists were found
---
FootballRated depends on engagement from our users. We need media and reviews for this game. Earn points for contributing to us. New to reviews? Read our handy tips to follow. 
Stats:
No lists were found
Travel back in time to change fate itself, in this beautifully crafted story-driven adventure, inspired by classic 90s action-platformers. Join timekeeper Lunais on her quest for revenge against the empire that killed her family, using time-bending powers to explore a vast, connected world. Explore an intricate, connected world with beautifully drawn and detailed pixel art environments. Traverse between the barren present and luscious past of Lachiem, collecting elemental magic orbs and combining their power to destroy enemies with blades and spells. Befriend mysterious creatures called Familiars, such as the adorable dream dragon Meyef, and train them to aid you in battle. Test your skills and timing with intense boss battles, and you venture forth to take on the Emperor himself!
Credits:
No credits added just yet...
Game Factsheet
First Released
September 25, 2018 (4 years 2 months)
User reviews
There are no user reviews for this listing.