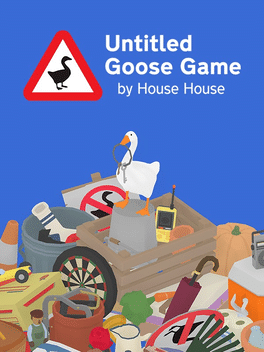 Untitled Goose Game
Game Factsheet
First Released
September 20, 2019 (2 years 10 months)
Untitled Goose Game is a slapstick-stealth-sandbox, where you are a goose let loose on an unsuspecting village. Make your way around town, from peoples' back gardens to the high street shops to the village green, setting up pranks, stealing hats, honking
Lists:
No lists were found
---
FootballRated depends on engagement from our users. We need media and reviews for this game. Earn points for contributing to us. New to reviews? Read our handy tips to follow. 
Stats:
No lists were found
It's a lovely morning in the village and you are a horrible goose.

Untitled Goose Game is a slapstick-stealth-sandbox, where you are a goose let loose on an unsuspecting village. Make your way around town, from peoples' back gardens to the high street shops to the village green, setting up pranks, stealing hats, honking a lot, and generally ruining everyone's day.
Credits:
No credits added just yet...
Game Factsheet
First Released
September 20, 2019 (2 years 10 months)
User reviews
There are no user reviews for this listing.