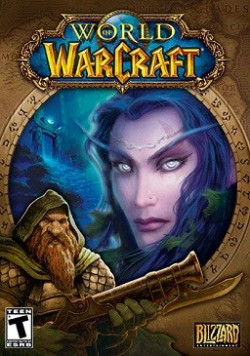 World of Warcraft
Game Factsheet
First Released
November 23, 2004 (17 years 8 months)
Lists:
No lists were found
---
FootballRated depends on engagement from our users. We need media and reviews for this game. Earn points for contributing to us. New to reviews? Read our handy tips to follow. 
Stats:
No lists were found
World of Warcraft is a massively multiplayer online roleplaying game (MMORPG) set in the Warcraft universe. Players assume the roles of Warcraft heroes as they explore, adventure, and quest across a vast world. Being "Massively Multiplayer," World of Warcraft allows thousands of players to interact within the same world. Whether adventuring together or fighting against each other in epic battles, players will form friendships, forge alliances, and compete with enemies for power and glory.
Credits:
No credits added just yet...
Game Factsheet
First Released
November 23, 2004 (17 years 8 months)
User reviews
There are no user reviews for this listing.